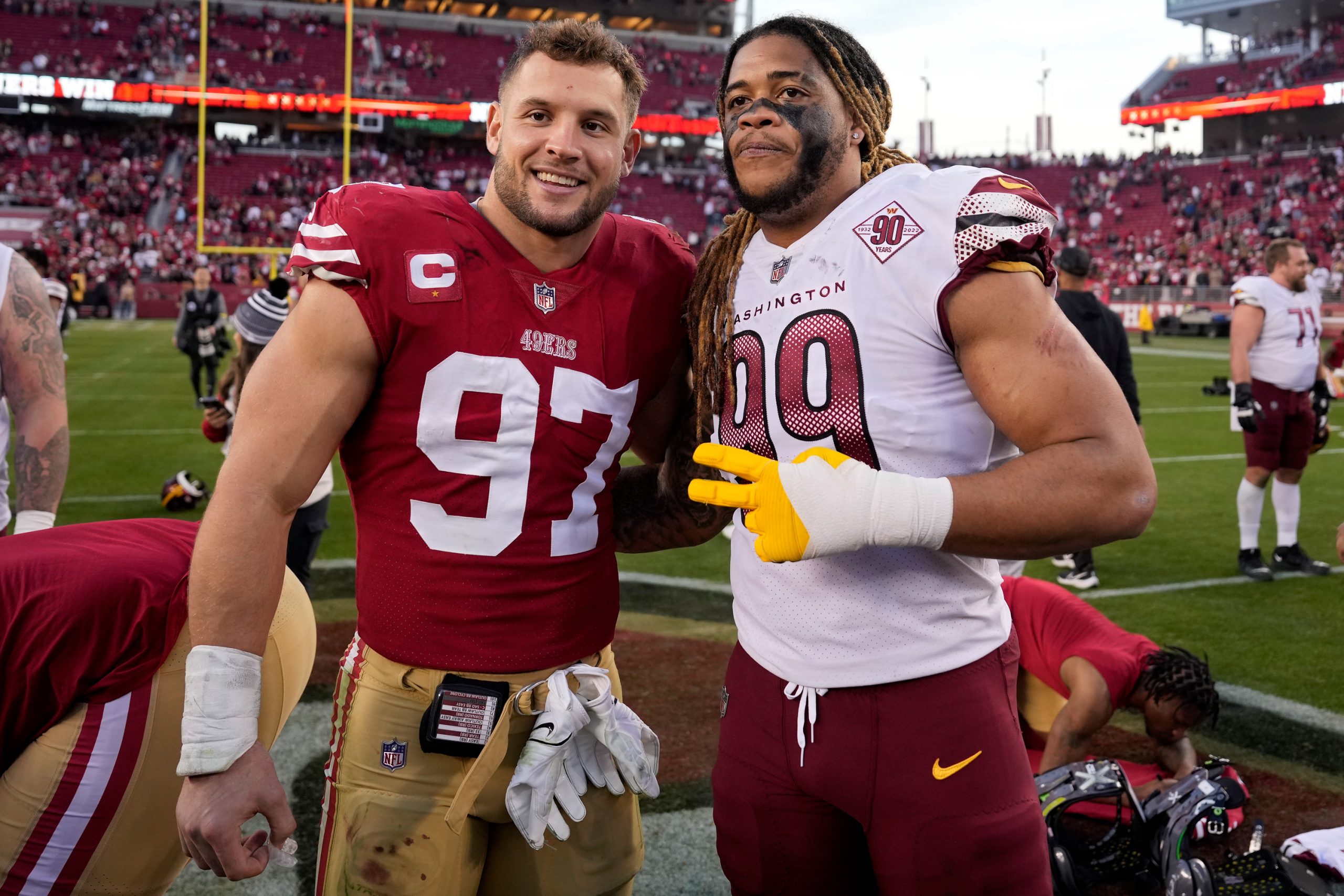 With the trade deadline looming on Halloween, John Lynch and the San Francisco 49ers joined the party with a blockbuster move on Tuesday.
According to multiple reports, the 49ers acquired former No. 2 overall draft pick Chase Young in a trade with the Washington Commanders. The 49ers reportedly sent a 2024 compensatory third round draft pick to the Commanders in the deal for Young.
Since being selected with the No. 2 overall pick in the 2020 NFL draft, Young has notched 14 sacks in his career with the Commanders. Young will bring his five sacks and nine quarterback hits from the current 2023 season to the 49ers.
Chase will reunite with his Ohio State teammate Nick Bosa on the 49ers' defensive line. Young will join Bosa, Randy Gregory, Drake Jackson, Arik Armstead and Javon Hargrave on one of the deepest pass rush units in the NFL.
After Lynch and the 49ers acquired Young, the NFL community on Twitter exploded with different reactions. Here's a look at what fans, players and analysts were saying on social media on Tuesday.
This post originally appeared on Niners Wire! Follow us on Facebook and Twitter! 
Share This Story, Choose Your Platform!