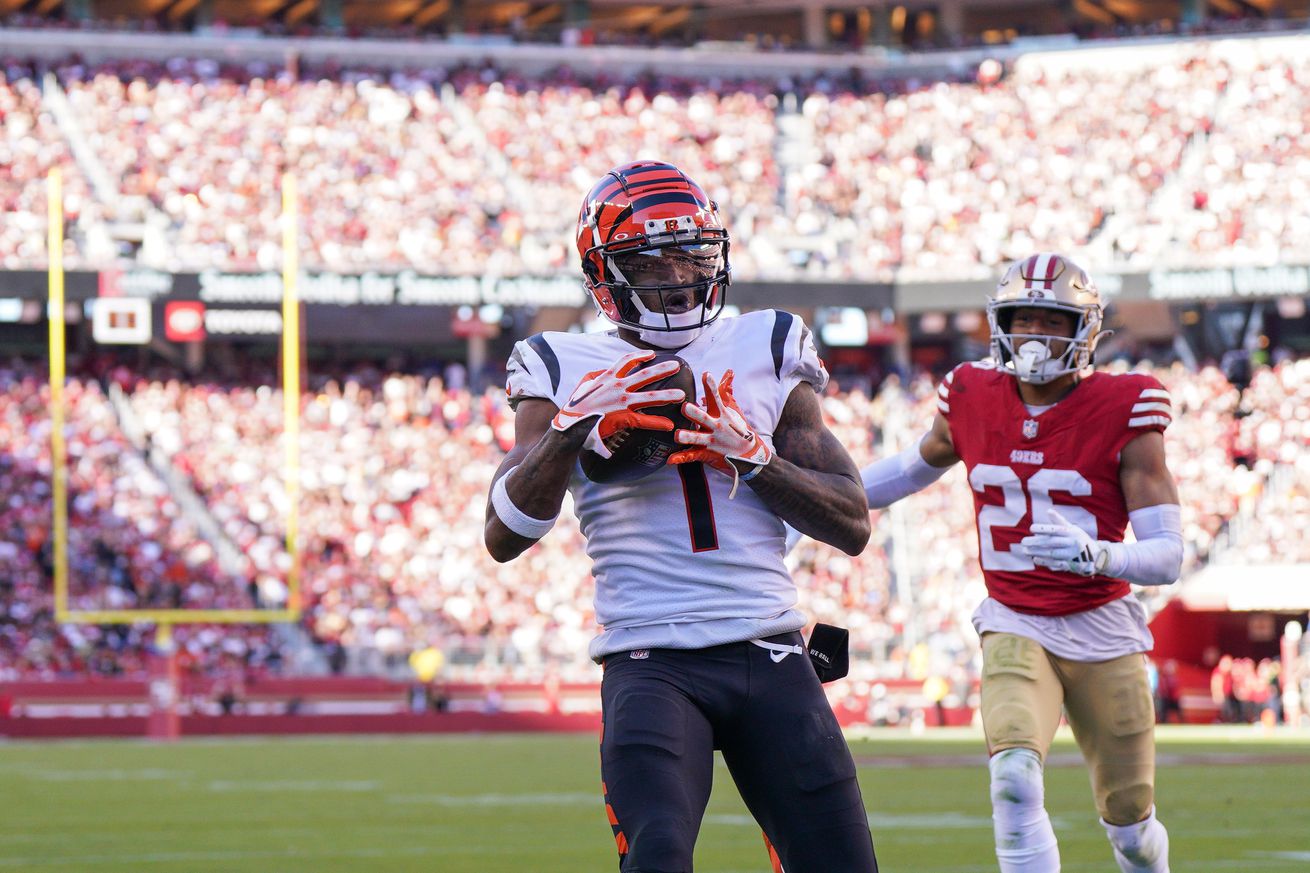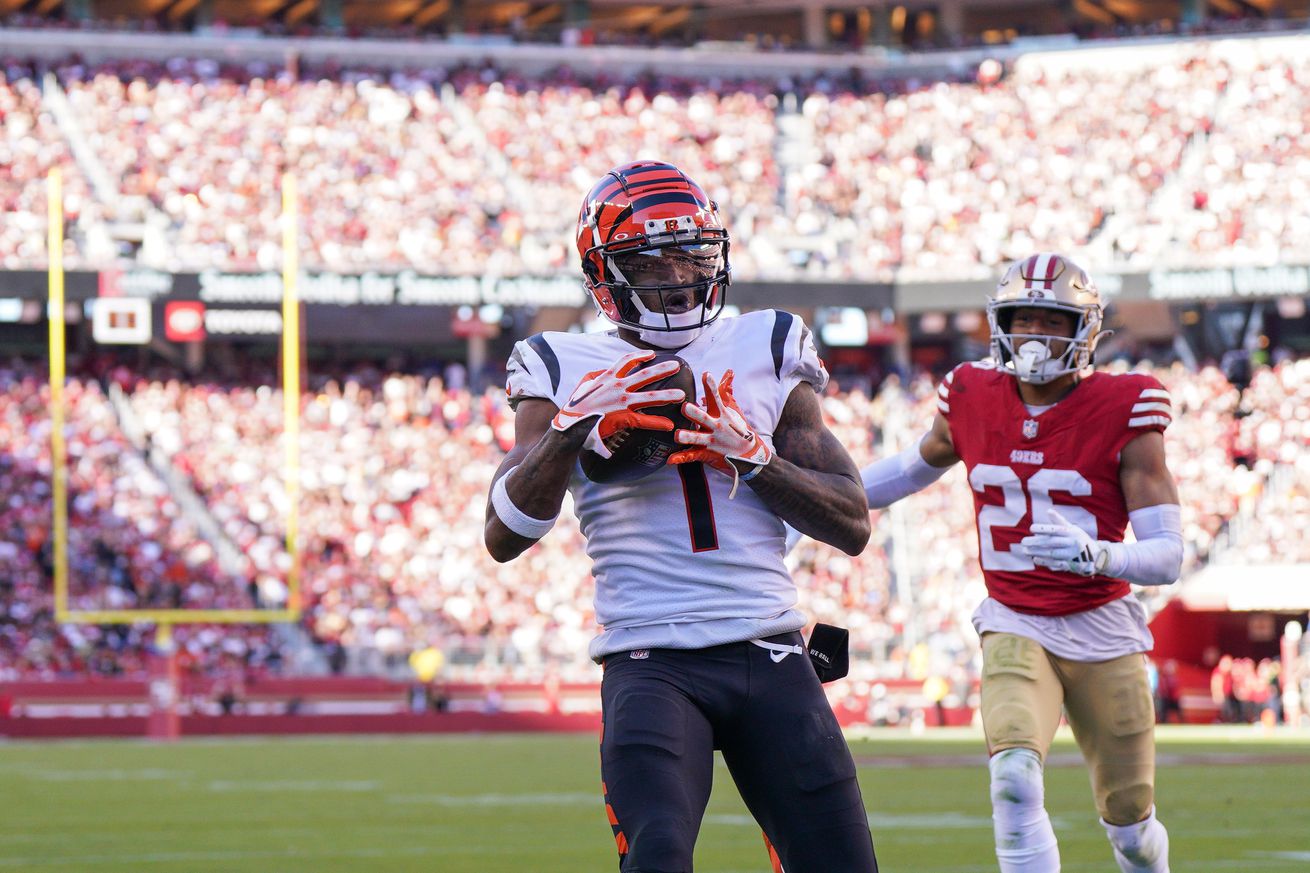 You can probably guess….
Complementary football hasn't existed during the 49ers three-game losing streak. They're scoring 17 points per game compared to over 33 during the first five games.
The offense is gaining roughly 70 fewer yards, with 60 of that coming on the ground, and giving the ball away at an alarming rate. The Browns and Bengals defense changed things up schematically to give the running game of the Niners issues.
But it's the defense that had more warts during the three-game stretch. That unit for the 49ers has allowed more big plays, third down conversions, missed tackles and points than what felt like happened during the first five games combined.
NFL Network's Steve Smith believes there's one glaring weakness on defense that will continue to get exposed during the second half:
"You know the San Francisco 49ers have put so much emphasis on getting the pass rush. When's the last time they've used a first round pick on a corner?
You can see on here, former Atlanta Falcons free agent corner Isaiah Oliver, he has been picked on in the last three games. Week 6, three targets, three catches. Week 7, four targets, four catches. Week 8, eight targets, eight catches, by FIVE different wide receivers.
Four first downs. Two touchdowns. For 71 yards with Oliver. Right now, teams are saying, hey, Charvarius Ward, he's playing lights out. Lenoir? He's playing well. He's doing excellent. But Oliver is giving up some yardage. They're starting to line up their plays. We can isolate him. It's all starting to run on Oliver."
At first, and even Oliver addressed this, it seemed like he was taking some time to get acclimated to the 49ers style of play. It's a physical brand where they make few mental mistakes and force the offense to move the ball methodically down the field.
As you've seen, that hasn't been the case during the previous three weeks. To place the blame solely on Oliver would be flat out wrong.
But it's a fact that Oliver has not forced an incomplete pass since Week 4. The issues that Smith is highlighting aren't anything new. They're magnified now that the offense isn't scoring 30 points.
Perhaps we see Samuel Womack or Darrell Luter Jr. in the second half, but they have little to no experience. Steve Wilks has tried to turn to Ambry Thomas in obvious passing situations to get Oliver off the field, but Thomas lacks the situational awareness to be trusted.
If the answers are on the roster as John Lynch said, then it'll come down to Oliver making plays, or the defensive line morphing back into their dominant selves.
Share This Story, Choose Your Platform!