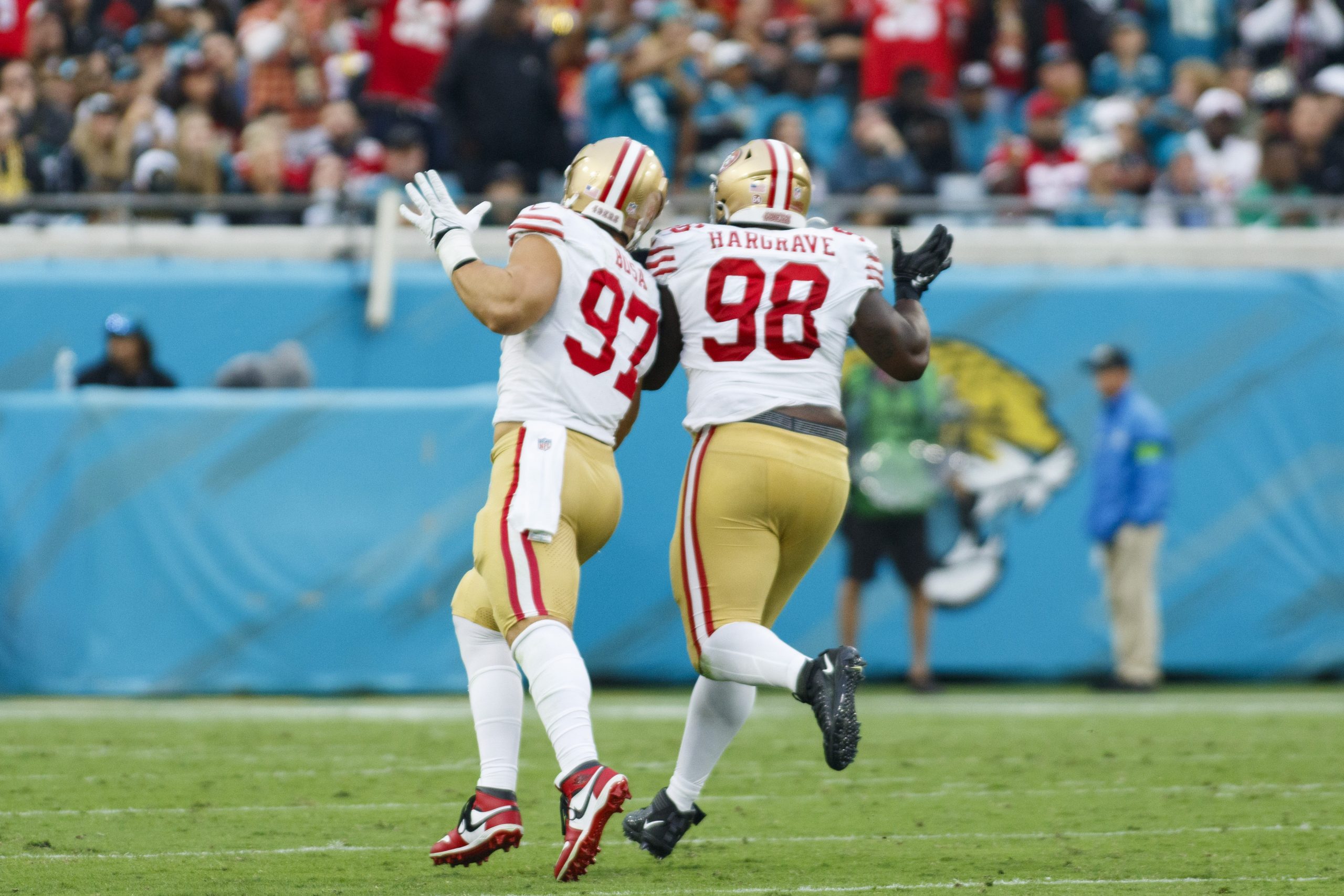 The San Francisco 49ers wiped away their three-game losing streak with a dominant win over the Jacksonville Jaguars in blowout fashion,  Following an ugly stretch of three consecutive losses, the Niners came out of their bye week firing.
Brock Purdy tossed three touchdown passes while the 49ers' defense sa Trevor Lawerence five times and forced the former No. 1 overall pick to throw a pair of interceptions. Purdy's trio of touchdowns paired with the front seven causing havoc, the 49ers rolled to a much-needed 34-3 blowout win in Duval County on Sunday.
With the Niners three game losing slide officially snapped, here's a look at some of the best grades from Week 10's win via Pro Football Focus.
Click here to check out more grades via PFF here.
This post originally appeared on Niners Wire! Follow us on Facebook and Twitter! 
Share This Story, Choose Your Platform!