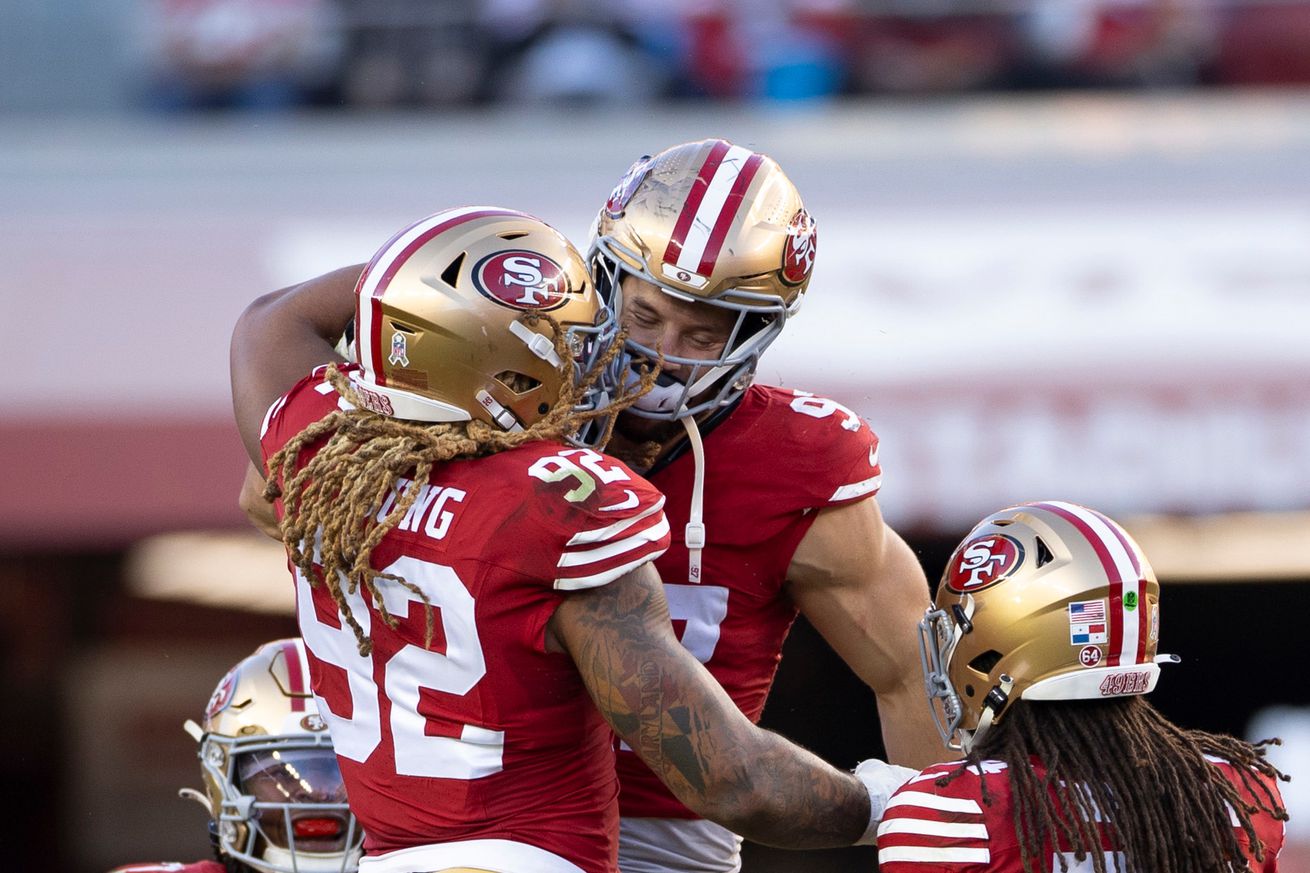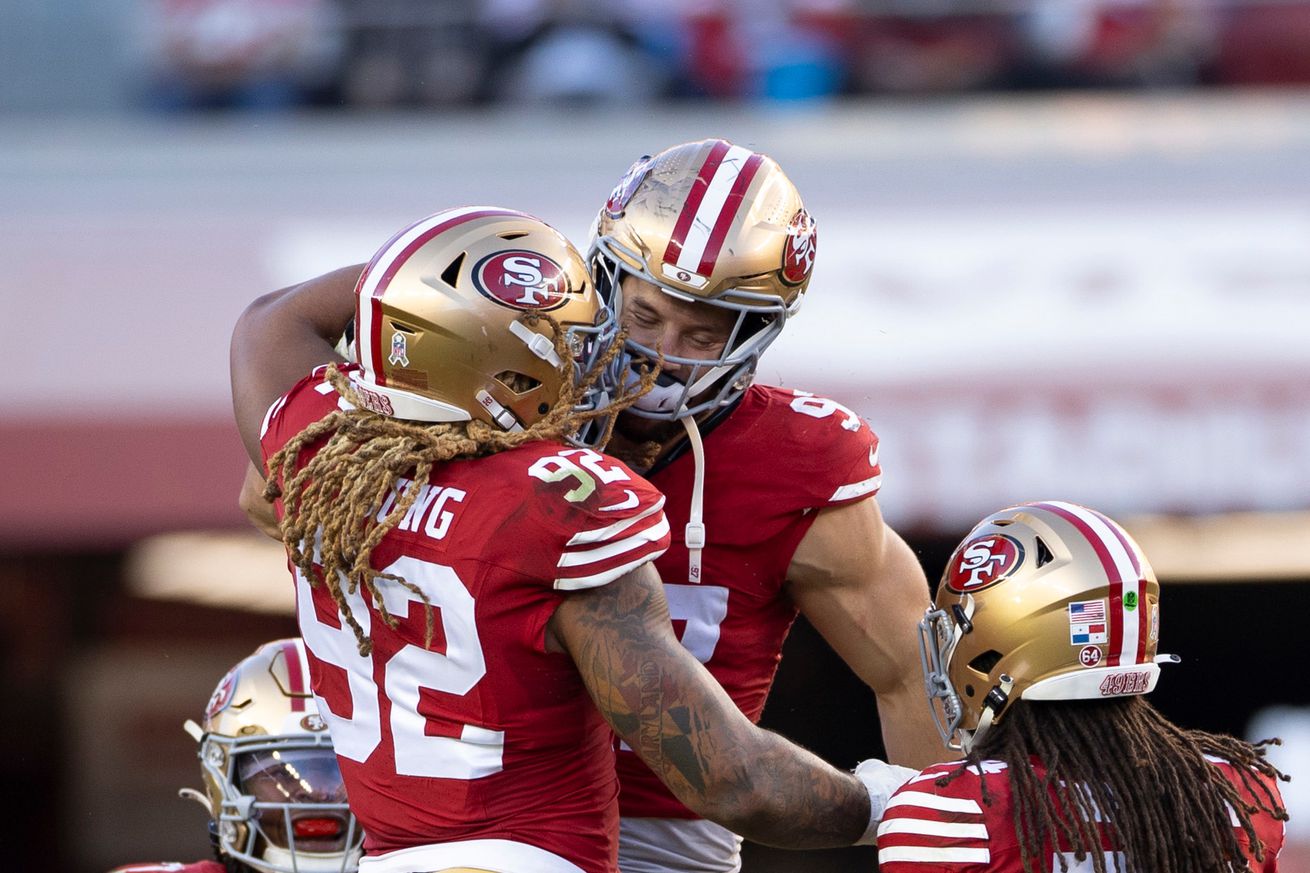 The 49ers top defenders are showing out and it's apparent on film and in the stat sheets.
For years, the San Francisco 49ers have prided themselves on bolstering their defensive line, which was the case once again this offseason when the team signed star defensive tackle Javon Hargrave to a four-year, $84 million deal.
The 49ers have built inside-to-outside defensively, which has allowed them to maintain a high pressure and sack rate during their successful years, as they ranked second in the NFL with an 8.97 percent sack rate in 2019 and third with an 8.09 percent sack rate in 2021.
However, that number dropped down to 6.91 percent last season, ranking in the middle of the pack, as the defensive line wasn't as dominant with a number of rotational pieces consistently seeing action last year.
That led to the 49ers signing Hargrave this offseason to complement Nick Bosa and Arik Armstead in an attempt to revitalize the defensive line to the elite ranks they posted in 2019 and 2021.
Thus far, the 49ers have actually been worse in regards to sack rate in 2023, ranking 22nd in the NFL with a 6.49 percent sack rate.
But, the 49ers do rank 2nd in the NFL in pressures at 232, just behind the Baltimore Ravens, who comfortably lead with 255.
Now, sack rate isn't the only measure to judge defensive line success, as there are several factors that can impact the statistic, such as time to throw, which is why pressures are also important to evaluate.
However, the 49ers did seek out additional help along the defensive line, initially trading for Randy Gregory from the Denver Broncos before acquiring Chase Young from the Washington Commanders, who has been an asset in both of the games with his new team.
Over the past two weeks, the 49ers have seen a clear jump in both sacks and pressures, as they racked up six sacks in the victory over the Jacksonville Jaguars in Week 10, with Young, Bosa, Hargrave, and Fred Warner contributing to the effort.
Then, in Week 11, the 49ers' defensive line had their best statistical effort of the season, racking up another six sacks and a whopping 38 pressures on the day.
Arik Armstead lead the way with 12 pressures and a sack, while Nick Bosa had nine of his own and two sacks. But, the 49ers played their top four defensive linemen at a higher clip together in Armstead, Bosa, Young, and Hargrave, and reaped the rewards of the pairing.
Over the last three weeks, the 49ers have earned a sack rate of 9.92 percent, good for fourth-best in the NFL during that stretch.
It's safe to say that, post-bye week, the 49ers defensive line is breaking out how the team expected it to, and it's coming at the perfect time.
Share This Story, Choose Your Platform!