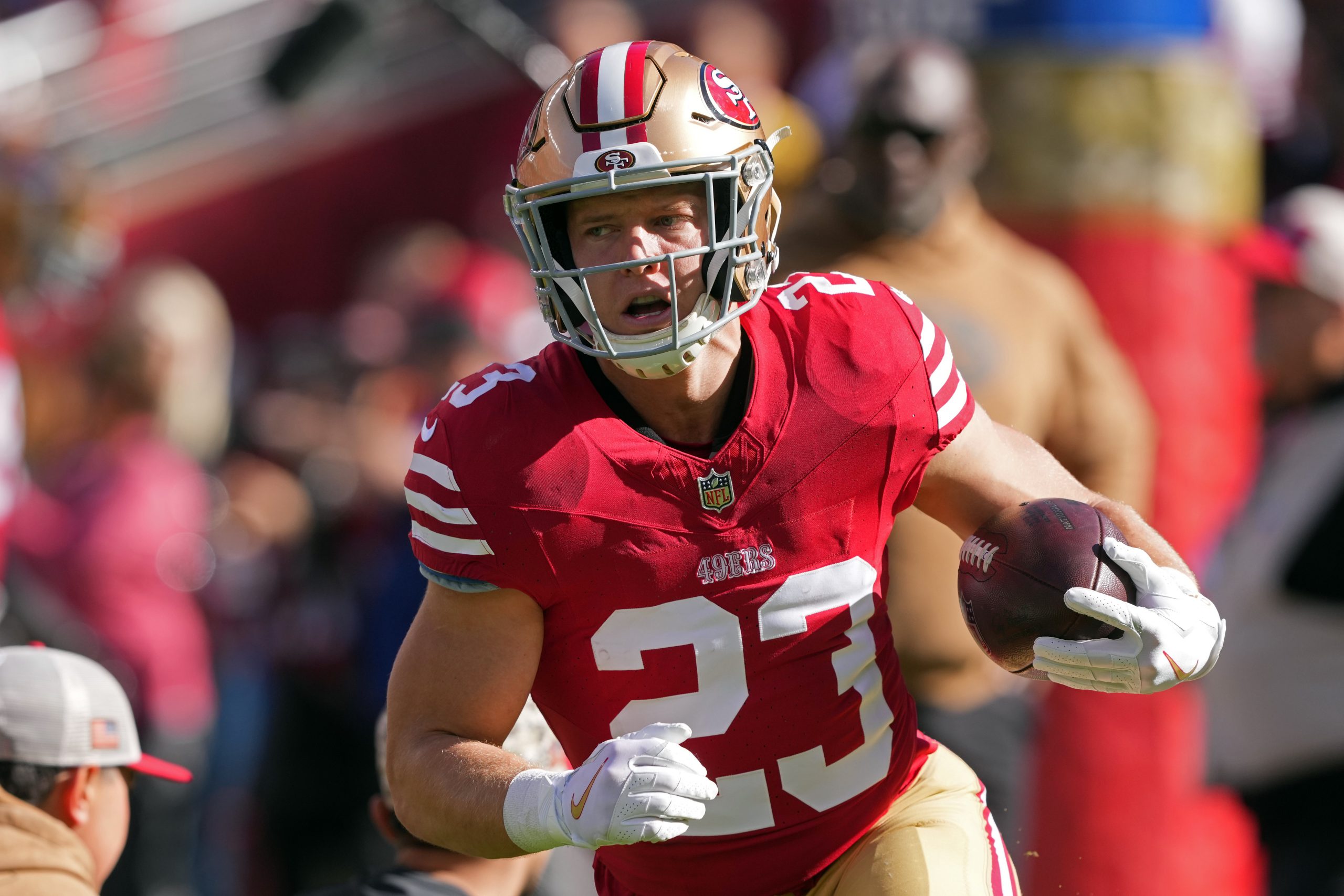 The San Francisco 49ers' blowout win over the Jacksonville Jaguars marked the first game of the season Christian McCaffrey did not record a score, ending a historic streak of touchdowns.
During Week 11's game against the Tampa Bay Buccaneers, the 49ers runner got back on the board with a touchdown run in the first quarter. After the 49ers moved the ball down the field, McCaffrey caught a short pass from Brock Purdy to give the 49ers an early lead against the Bucs.
Via @49ers on Twitter:
Back to our regularly scheduled programming of @CMC_22 scoring touchdowns. #TBvsSF on FOX

NFL+ // https://t.co/KTh0i4oaLh pic.twitter.com/rFvzligUdC

— San Francisco 49ers (@49ers) November 19, 2023
This post originally appeared on Niners Wire! Follow us on Facebook and Twitter! 
Share This Story, Choose Your Platform!