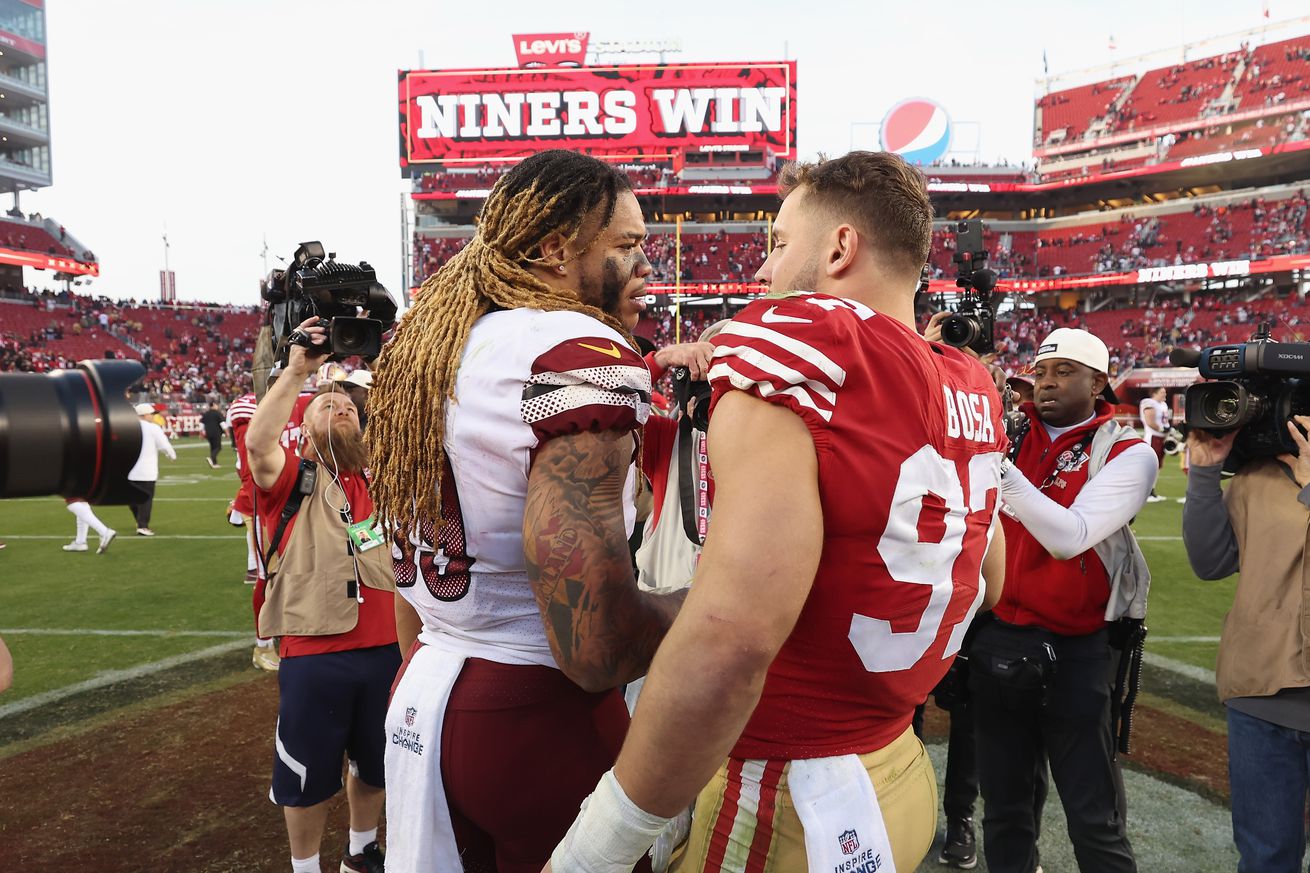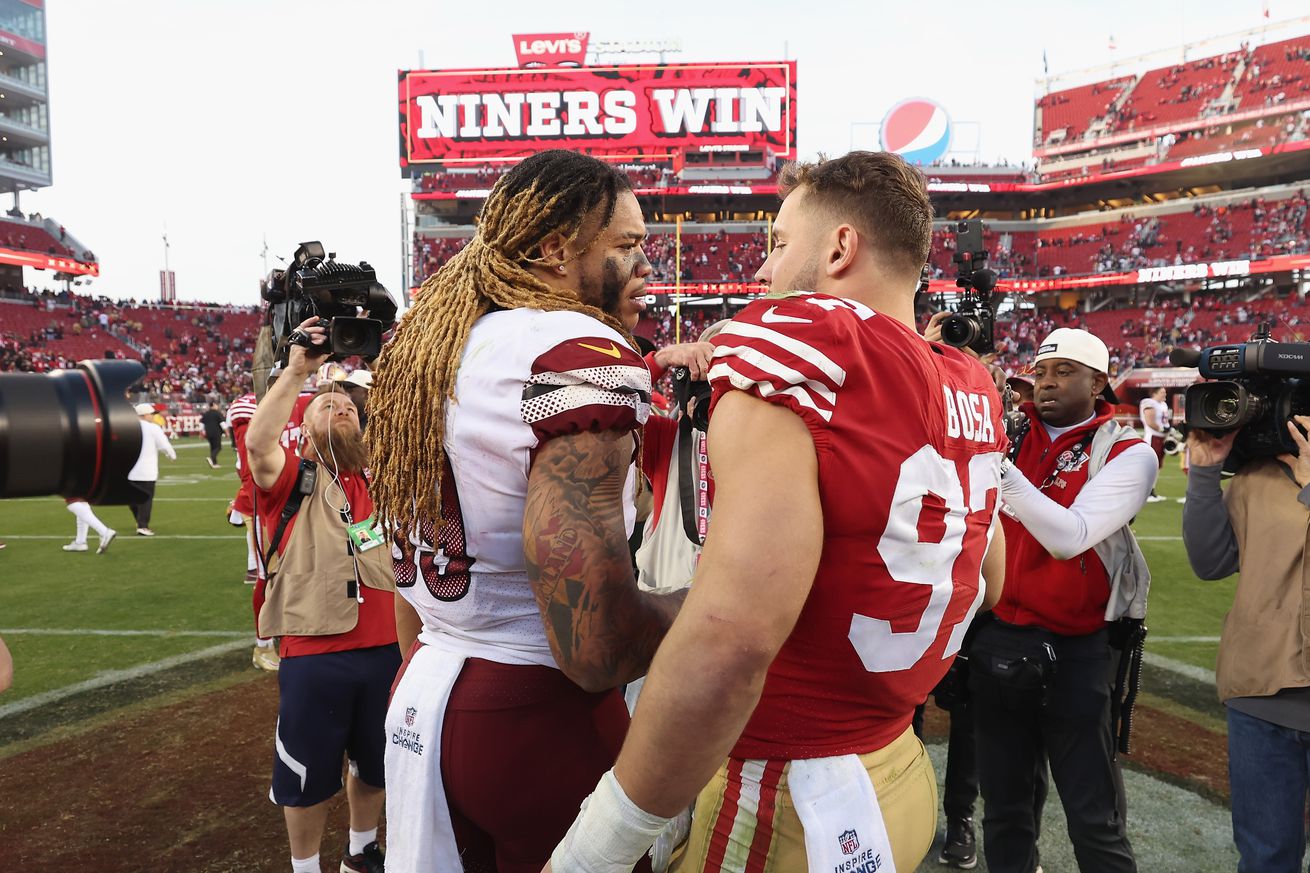 49ers GM John Lynch said that Chase Young will help the 49ers 'this year'
Chase Young will be in Santa Clara on Wednesday to undergo a physical. 49ers general manager John Lynch held a conference call Wednesday morning to talk about the team's most recent acquisition.
This was not a trade that the Niners felt confident was going to happen, according to Lynch. He said, "this wasn't something where I went to bed Monday night thinking we're going to do this deal." The 49ers and the Commanders had initially had conversations weeks ago, but Lynch mentioned the Young trade didn't come together until "late in the game."
Young wasn't the only Commander on the 49ers radar. Lynch spoke about how Montez Sweat's name was brought up in conversations with Washington's general manager Martin Mayhew, but the 49ers had their eyes on Young.
Lynch also said the potential trade for New York Giants cornerback Adoree Jackson was not true at all. Here's Lynch on why the team went with a pass rusher over a cornerback:
"I felt like it was the best deal to be had. We had a number of conversations. We've always been of the philosophy that it starts up front. And that that was the deal that made the most sense for us."
I would have liked to ask Lynch about the current cornerbacks on the roster who are currently on the injured reserve to see if he views them as players who could help, but I did not get the opportunity to do so.
For those that haven't watched Young, he's probably better against the run than he is as a pass rusher, despite his numbers. Young can win with athleticism off the edge, but his strength will really help the Niners defense and limit the opposing offense's to get outside of him. Lynch called Young a "complete player."
Lynch made it clear that the 49ers weren't interested in giving up multiple picks at the deadline this year in the same way that they did last season for Christian McCaffrey. This quote makes it sound like Young is a rental:
"We've had a nice track record, but it's tough because it's become an expectation that we're gonna do something and everyone is kinda looking at you through the trade deadline when you haven't done something.
I'm glad we did Chase for the right reasons, not because we just felt like 'Hey, we gotta do something.' We didn't have to go do this. We just saw an opportunity and we felt like we could stay true to who we want to be in terms of building through the draft with also adding a player who we felt could help us the rest of this year."
If Young walks during free agency, the 49ers have the opportunity to get a pick back. Plus, they pick they traded was a compensatory pick.
Share This Story, Choose Your Platform!