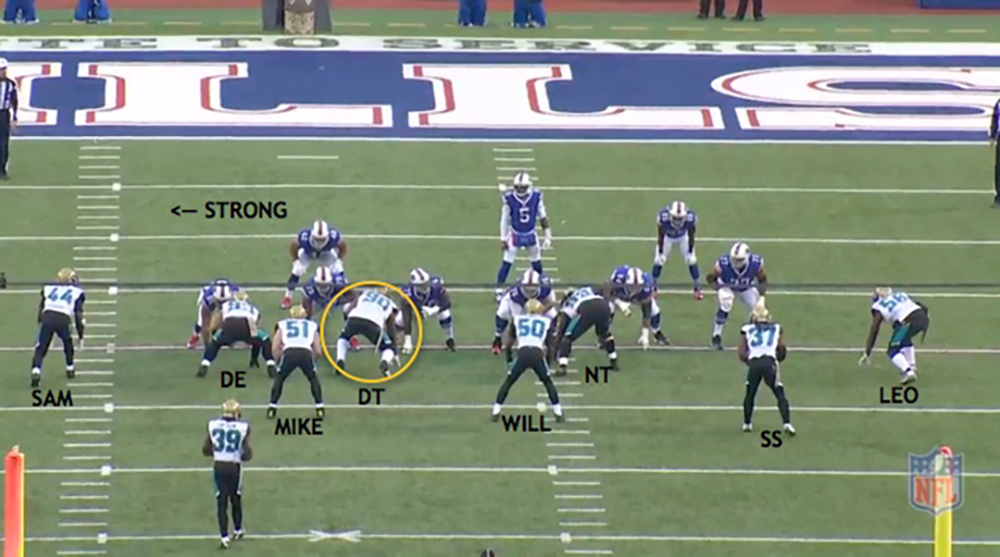 In 49ers Film Room, we analyze San Francisco 49ers game film, including offensive and defensive concepts as well as specific player performance. We also break down upcoming opponents, dig into the film of potential free-agent fits, and analyze key trends from across the NFL.
In this series of 49ers Film Room, Chris Wilson analyzes the 4-3 Under/Over hybrid, Cover-3 Press defensive system San Francisco 49ers defensive coordinator Robert Saleh brings to the team from his time with the Seattle Seahawks and the Jacksonville Jaguars.
Chris Wilson
The San Francisco 49ers, under new defensive coordinator Robert Saleh, are installing a new 4-3 under/over-hybrid defensive system for the 2017 season. We clear up some common misconceptions surrounding the Niners' new base defense. Over
Chris Wilson
San Francisco 49ers DC Robert Saleh is switching the 49ers to a 4-3 Under/Over hybrid defense. Where will the Niners' personnel fit?
Chris Wilson
San Francisco 49ers 2017 Defense - Robert Saleh and the 4-3 Under/Over Hybrid Defense. Play breakdowns and the LEO and OTTO positions.
Share This Story, Choose Your Platform!
In the 49ers Film Room, we analyze San Francisco 49ers game film, including offensive and defensive concepts as well as specific player performance. We also break down upcoming opponents, dig into the film of potential free-agent fits, and analyze key trends from across the NFL: